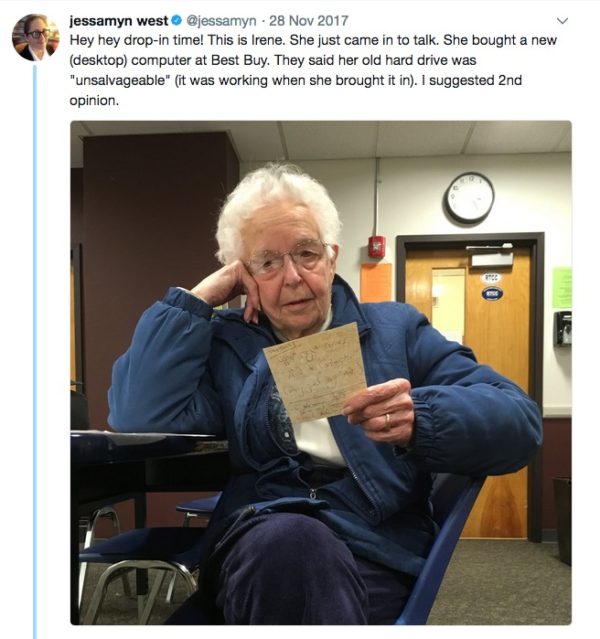 Excerpt from an email from a librarian in the Midwest: One of the goals for the new [library] strategic plan is that "Patrons will find support and expertise in technology instruction." I've never taught classes before but I do like to mess around with technology.
I don't know if it is my perception or not, but your drop-ins seem like a great community building atmosphere where disparate characters can come together and learn about tech and get help. I'd love to know how you have designed/fostered their growth.
I do drop-in time work within the context of a technical high school not the public library, just as an FYI. I started there ten years ago after my last library job had ended (it was grant funded) and I was like "I am taking some time off and will not take a job unless I open the paper and there is a 'teach email to old people' job listed…" and well, there was! The vocational school was hiring a VISTA volunteer to help with community tech work. Basically it's a regional school so all the "sending towns" send kids and money to the school but don't get as much back as the town that houses the school. So we thought about how to fix that.