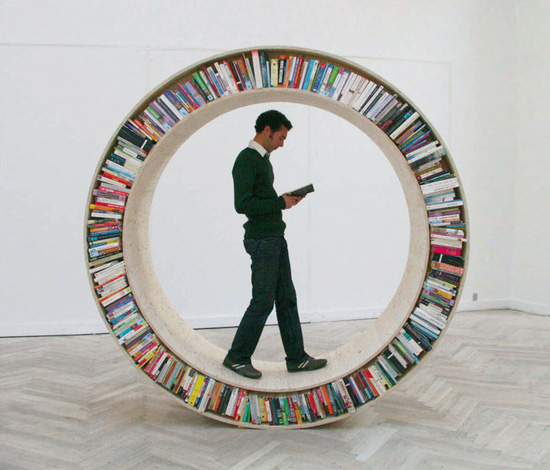 I always skip my blog's birthday because it's 4/20 which is on or near Earth Day, the holiday of stoners everywhere, and usually school vacation. So hey, my blog is now eleven! And I write in it much less than I used to. Partly this is because I've got a 1000 word/day minimum writing deal with myself getting my book out the door. I just noticed you can pre-order it from Amazon which sort of freaks me out. I set up a page for the book but there's really nothing there yet. I hope the cover looks okay. Partly I've been doing a lot of other things. Though my crazy six weeks of travel is over — with a whimper, not a bang, since I didn't get to PLA which displeases me — I've been doing my tech work in town and started riding my bike around a lot more. Spring is delightful here.
I'm still answering a lot of library-type emails (someone looking for a copy of DDC 20, got one?) and working at MetaFilter which contains more than its share of writing. I seem to be pouring more of my "this is why the digital divide is important" efforts into the book, though I've been pulling out little snippets here and there.
And I gave a talk about Open Source and why it's important to small libraries at a local conference for educators recently. The notes for the talk are here: Solving Problems with FOSS- What works and doesn't work in Vermont's Libraries. It was a great talk but I think I aimed it for more of a library-ish audience and teachers and IT folks have different goals. I did get to talk to a lot of people in my region about what sorts of tech things work and don't work, and saw a great presentation about MYTH-TV, an open source alternative to home DVR stuff. Fascinating stuff. Interesting times.
Photo is from this post at inhabitat about this art exhibit.