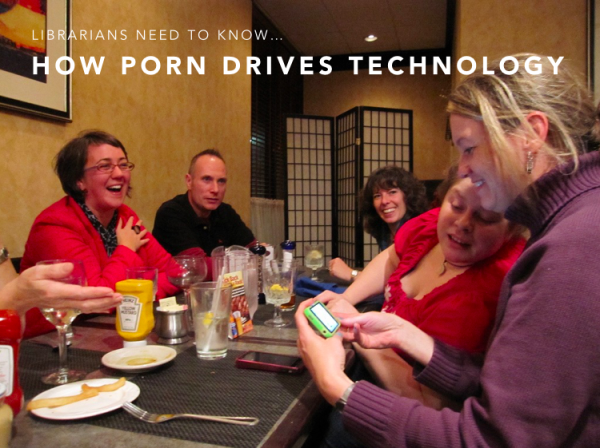 This has been an odd year. Not only am I teaching college as my major job now (HTML and CSS, but I'm an adjunct so I swear I won't be making a thing about it) but I've been doing a lot less of the usual talk circuit talk stuff. I just got back from CLA (California Library Association) which was a totally great time. I gave two talks (a major talk and an Ignite session which is pictured here) and won at Battledecks which was a dream come true. I enjoy the Ignite format and I've give three Ignite or Pecha Kucha Style talks this year.
– One about Open Library that I gave at VLA
– One at NELA about the Vermont Passport Program (and I swear I will write an article about it real soon now)
– The last one about porn driving technology adoption which is not only true it's an amusing talk topic. That was for the CLA After Dark part of the program at a specific Ignite session called the Haters Ball including suck topics as I Hate Library Tours And You Should Too.extremal-board
I also spoke to my local Rotary club about the Digital Divide and got a good conversation started in my community about what we can be doing to help the people who need help. This is all coming on the tail of some aggravated shoulder stuff that's been keeping me away from the keyboard for the past few months except when necessary (read: for work) which is finally getting resolved. So hey how are things?