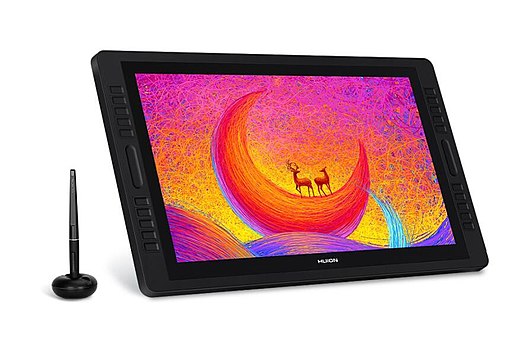 Email I got from a local non-profit worker, looking to apply for a grant, asked: Do you have input on how older people learn best and how we should set up training program?
Amy may have other suggestions but for me, in drop-in time, what often gets people the most motivated is if they have a problem they want to solve. They often learn well in groups, if this is possible, and it's useful to have a good idea of what assistive technology is available to them in case they have vision/hearing/motor skill challenges.
Assistive technology can make ALL of these things go more smoothly, but not if people don't know about them.
I usually think little "capsule" classes can go well
– how to take, store and share photos
– how to get an email account and send an email
– how to order a book from the library, or get an ebook from the library and read it on the device
And then send people off with lots of handouts with circles and arrows that describe the steps we use, etc.
What is the best computer for Seniors and the best product for the cost?
My opinions, for what it's worth.
– iPads are very user friendly, but tend to be expensive and presume that they will be online most of the time. They need to come with cases that people can hold them with, otherwise people accidentally touch the screens and do things by mistake. It's more challenging to have them in a library setup because they presume they will have an Apple ID associated with them and someone needs to manage this. You can get iPads with a data plan but this ups the cost a significant amount. They are also NOT COMPUTERS which is a distinction that may or may not matter.
– Kindle Fires are another kind of tablet that mostly lock you in to the Amazon world, they are good for consuming media and also have some rudimentary internet browsing capabilities but it can be confusing to try to do things they are not specifically designed for. They are also pretty straightforward to use compared to other options.
– Chromebooks are low costs but kind of lock you in to the Google world, They are like "light" computers, presume everyone using them has a Google account, and basically push the user towards Google products such as Google Docs for writing documents etc. They do not have a lot of storage which is fine for most people, but they basically require internet access to do many of the things they are designed to do. They do have a full sized keyboard which can matter to some people. Tablets (ipads or Kindle Fires or others) can be set up to work with a keyboard but this is one more step of setting up.
– Generic tablets are both the cheapest but also the highest hassle-factor to set up because they come with a zillion little apps and other things that are low-level upsells for whoever sells them, very often this is a cellular company wanting to sell you on a data plan.
– Actually low-end PC computers running Windows 10 could actually be accessed remotely which might make them useful if people will be in situations where they will be using them without another person present or otherwise on their own.
The library has a few laptops that could maybe be used for stuff depending on how you want to balance out the grant. Realistically, there needs to be a "home" for these devices and someone who can manage/administer/upkeep them.
Devices will also need to come with
– cases (the thing that keeps the device safe from drops, etc)
– carrying cases (if different, keep all the parts together)
– charging cables
– assistive tech if any is needed
And you'll need to think about what the internet situation is for people. If people want to do a thing on a device without internet that is different from a situation in which they have internet that they can use.
I think this grant would need a few parts
– in-person training, whatever that would mean
– creating and doing the work of distributing handouts or other support materials
– maintaining and updating and, if needed, fixing whatever devices the grant decides to get/pay for