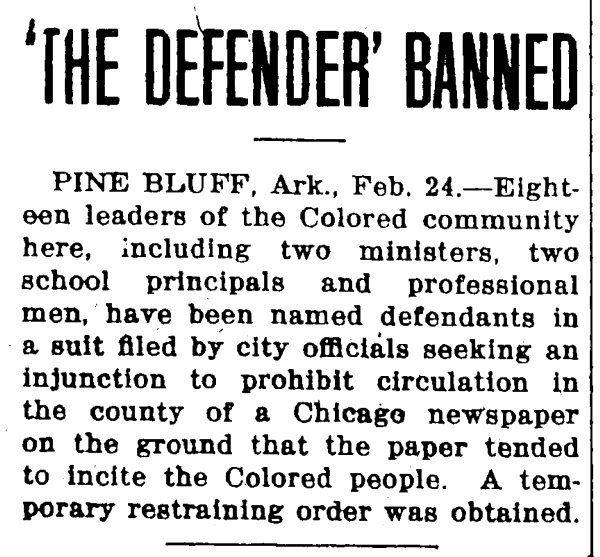 More on the Chicago Defender.
Here are my old Banned Books Weeks posts: 2000, 2001, 2002, 2003, 2004, 2006, 2007, 2008 and 2009. I skipped 2005.
It's time for a review of Banned Books Week. This year most of my BBW information comes from Twitter. Amusingly BBW on Twitter can mean two very different things. This is the note I put on Twitter yesterday.
"Oh look an actual attempt at, well not book banning exactly. Weird old Pentagon. http://bit.ly/cqg9PL Happy [sort of] Banned Books Week."
Pretty sketchy story. The Pentagon bought up the entire first printing of a book published by St Martin's Press because it "contained information which could cause damage to national security." The second edition has come out, heavily redacted. This is one of the closer "government is telling you what you can't read" stories that I've seen this year. Here's another look at the websites that are linked from ALA's offical BBW website ala.org/bbooks, a page that is linked from the front page, but only as one of the six "slides" that revolve through the top of the page. So, Banned Books Week is sponsored by these organizations. Let's see what their websites look like.
One of the interesting thigns to note about the ALA list of challenges is how many of the public library challenges seem to be centered around just a few library systems. Most of these stories are ones that hit the national news and so I've heard about them and you probably have also.
There are also good websites to go to to learn about censorship and the larger (to me) issue of chilling effects on people's right to live free from fear and free from silencing. Here are a few things I've been reading lately
Join me in a rousing song celebrating free expression, won't you?