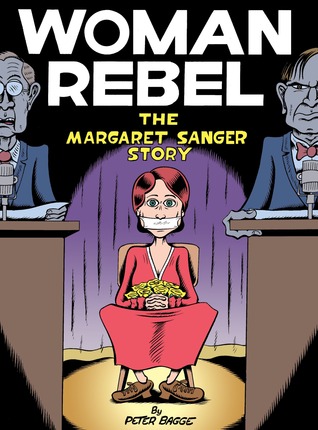 I was wondering if you might give my little women's (boomers) some guidance as to a beginning graphic novel for us to read.
Hi! It sort of depends what you're into. The big favorite was the Vermont Reads book for last year which was John Lewis's March (about civil rights and the struggle for them especially in the south). It's first person, can get a little violent at times but I found it pretty engaging. There are a lot of graphic novels at the library that are a little kid-oriented but still have storytelling and pacing that works for adults. A few classics include
El Deafo – about a child with a hearing impairment learning to manage it as well as just being a kid
Ghosts by Raine Telgemeier which is about families and, sort of, the Day of the Dead
Pashmina – a story about a "two culture" kid who encounters a magic shawl and uses it to get information on family secrets
One that I liked but it's a little challenging in terms of material (some graphic stuff) is Woman Rebel: The Margaret Sanger Story which is a history of Sanger. Super interesting but obviously she was living in a difficult time and working with people who were living in a more difficult time.
All of these are, I think, available at the Kimball Library and Courtney Bowen there I'm sure would have other suggestions since she manages the collection.