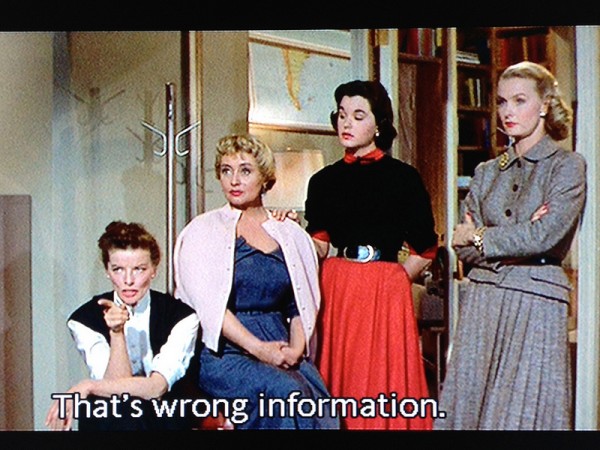 Two things to mention here
1. I finally saw Desk Set. I have no idea how I not only managed not to see it before but also how I even missed the theme which is whether computers will ever really effectively (and cost-effectively) be able to do our jobs.
2. ALA is going on right now and I'm not there. Each year there is usually some sort of "Librarians, they are really great!" press release around this time which often winds up in my various mailboxes by various sources. This year it's this one: APNewsBreak: Librarians to help with health law. Which, hey great, librarians they're still there doing their jobs. Good for them. The thing that is so weird about this, to me, is it's basically implying though not outright stating that librarians will be doing this work 1. officially and 2. as part of some nationwide project. Neither is true as near as I can tell. I asked over at ALA Think Tank for people to give me an update on what was happening at ALA (at this program) which further confused me.
The only real fact we got from that article is that OCLC got an IMLS grant to create training materials to help librarians do this. Today I got this press release from Meredith (thank you!) that seems to say that OCLC got $286,000 from IMLS to create training content on WebJunction to help libraries help patrons with the new heath care law. And then, amusingly as I was driving from Massachusetts to Vermont trying to find a radio station, I heard some right wing talk show radio host who was MAD that librarians were going to have a part in the "indoctrination" by the "regime" that was doing the health care stuff. Sheesh.
In summary: librarians are still doing their jobs. OCLC/WebJunction are getting money to (maybe) help us to do them, lots of people get the wrong idea about libraries' role in helping the people who have been digitally divided.