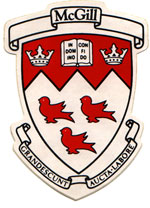 Jessamyn West -- librarian.net
feb08, McGill University


What do Web 2.0 and Library 2.0 actually mean? We've been working in this "2.0" environment for several years now. Now that we know what some of the applications are let's take a look at how libraries are integrating them into their service delivery. This talk will discuss ways that libraries have been using new technologies, and also some old tech, to reach and interact with patrons in new ways. We'll also discuss the privacy issues that are emerging around the use of social software. It's all about ideas, examples, and links, links, links.


Pace Library - "Get a Public Library Card"

Cook Memorial Library, Tamworth NH

University of Vermont catalog - search for Brautigan

Atwater Library catalog search

Montreal West Children's Library

Montreal General Hospital Medical Library

Chelmsford Public Libraries Tech Tools

Lamson Library catalog Search at Plymouth State

YacPAC - Cutest OPAC ever

Southern Connecticut State IM reference

Facebook groups

LoC in Second Life

LibX - Firefox extension for libraries

UConn Libraries Staff Wiki

Nancy Keane's booktalks

lis.dom usability testing on the cheap!

Innovative Users Group

Canadian Sirsi Users' Group

Ohio State Web Standards

MIT Web Accessibility Guidelines

Evergreen Pines project

Koha Example - CIRC

Slow Reading - Slow Library

Helene Blowers Original Learning 2.0 List
Why 2.0 exists and why it matters

Library 2.0 Debased

Library Journal on Library 2.0 (many examples)

Top 10 No-Brainers For Public libraries
Many of these examples came from the Library Success Wiki. Add your own success stories!