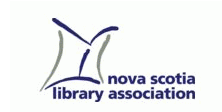 Jessamyn West -- librarian.net
22sep07, Antigonish, NS


"Using a Library 2.0 model of user-centered change can bring public libraries to the next level and beyond by creating a system that is flexible, adaptable, and responsive to user input, needs, and wants. Such methods move beyond providing our regular patrons with the typical services, and strive to meet users (and not-yet-users) where they're at technologically, socially, and physically. Jessamyn West will show us why "Library 2.0 is about awareness.and possibly fun."