Using Your Librarian Powers for Good
Tips for Aspiring Librarian Superheroes


Jessamyn West
librarian.net

www.librarian.net/simmons/index.html




16&17apr04





[next]
Quick, name a famous librarian....
[next]
Survey says...
It's sort of like playing "Who is Jewish?" or "Who is gay?"
What happens when you play this game with someone who is
not
a librarian ....?
Do you ever find yourself saying "No, really, it's not like that..." ?
[next]
Some that I thought of
real
imaginary
Others that I can think of particular to my world are Sandy Berman, Walt Crawford, Karen Schneider, Mitch Freedman and James Billington, maybe. A few more with online presences are listed here. Most of column 2 is populated with people who do interesting things despite being a librarian...
[next]
So, if I want to "make something of myself" and still be a librarian?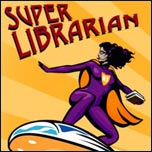 do I join ALA/SLA/ASIS?
do I write a book?
do I make friends [aka network]?
do I start a blog?
do I go on the lecture circuit?
Should I just put up a page about
my bellydancing exploits
and be done with it?
Can I do any of this and still hold down a full-time job?
[next]
My awareness of things librarian - the swift ascension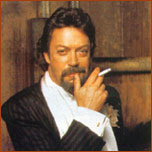 [next]
My awareness of things librarian - the downward spiral
SRRT

[yes, on both lists]

my college advisor
my school job[s]
my publishing contract
Council
John Ashcroft & hate mail
the weird librarian at a Vermont University to remain nameless
[next]
What's an ambitious gal [or guy] to do?
but what is your big plan?


is there a job in your future? In this field? Are you sure?
[next]
10 Years of ALA Placement Center Stats
Year
midw
jobs
seekers
annual
jobs
seekers
1995
421
484
472
1105
1996
384
405
435
896
1997
360
436
525
577
1998
416
283
874
545
1999
615
334
997
489
2000
669
202
1004
481
2001
813
260
703
463
2002
318
214
278
368
2003
196
293
142
317
2004
129
197
***
***
[source]
[next]
What worked for me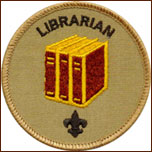 Have an entire other life that is not your job
Have en entire other set of librarian friends who are not your co-workers
Have friends who are not librarians
Wave your freak flag [such as it is, whatever it is] fast and furiously
Smile and say please and thank you
and...
[next]
Don't dwell on it
The "image" thing
Your lousy pay
Amazon.com
Google, because I know something about Google...
[next]
The real not-so-secret Google vs the Librarians issue
Google is everywhere
You -- most of you -- are in your libraries

[Columbia]

Google is a server farm
You are people
You are a network of information professionals even if you don't exploit that network
Google is a bunch of programmers and ad salesmen in a few major cities who know how to work it
Some must stay while others must roam - find your niche. The profession needs people to stay in the buildings and people to move between the buildings.
[image source]
[next]
Thank you!
questions?
[next]
Credits
This presentation was created in HTML using CSS. There was no PowerPoint involved in this presentation except as a nagging bad example.

I can be reached on AIM at iamthebestartist and through all normal email channels.